Ker
by
Arjun Bhat
, photo by
Spend a day at an organic farm in Periyar
Spend a day at an organic farm visiting farm animals, plantations, riding a bullock cart and enjoying a sumptuous home cooked meal.  If you are looking for an authentic farm visit experience in Periyar then look no further. This tour is great for people of all ages.
Organic Farm
At the farm we can feed and play with a variety of farm animals including turkeys, cows, buffaloes ducks, swans, rabbits, hens and goats. We will take a guided walk through the plantation and get a glimpse into rubber tapping at the farm. We can even pluck nutmegs, pepper, creeper lemons and a variety of other plants and vegetables.
Bullock Cart Ride
Traditionally bullock carts have been used to transport produce and help with tilling the farms.  They are essential part of the agrarian society in rural India.  Ride into the farm through rural countryside enjoying the nature's beauty.  This is an optional activity.
Cooking Session
Your hosts at the farm will arrange a cooking demonstration where you can learn how to cook authentic local cuisine using freshly picked farm produce. The ingredients are all sourced from the farm itself.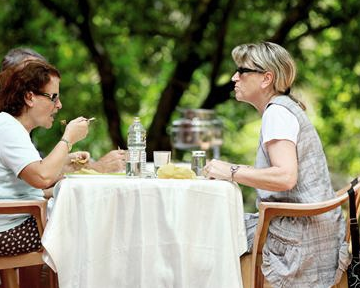 When can I go?
Daily 9.00 AM - 3.00 PM

Pickup is included from Periyar limits only. For hotels/resorts outside pickup can be arranged on additional payment, mention your hotel in your enquiry form and we will get back to you.
Experience Highlights
Get intimate with the farm animals like turkeys, rabbits, goats, cows, ducks and buffaloes.
Learn about the rubber tapping and industry in Kerala
Take a guided tour through the organic farm and see variety of spices vegetables and fruits
Enjoy a ride on the bullock cart through the rural countryside
Leave a comment