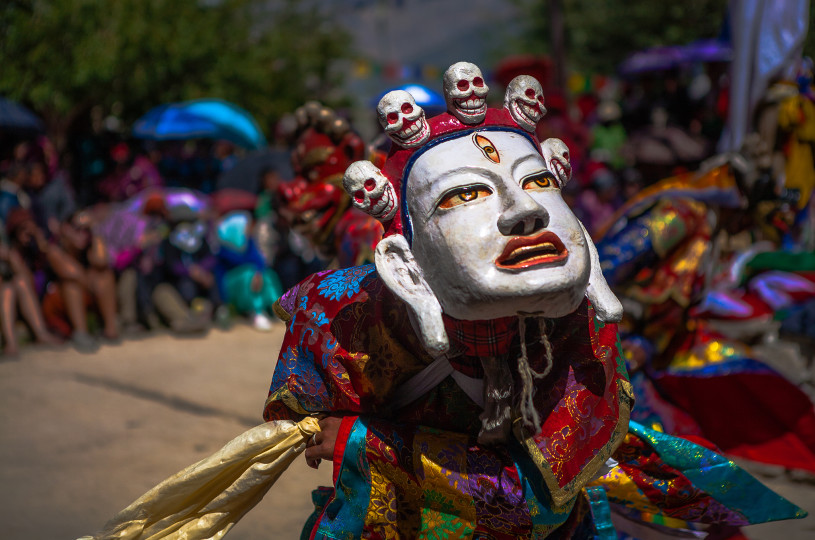 by Arjun Bhat, photo by Chetan Karkhanis
Travel can be more than visiting places and checking things off of a list. While travelling we can immerse ourselves by meeting local communities, savouring regional cuisine, exploring surroundings and discovering hidden gems. Travelling this way allows us to understand ourselves and the world around us better. Travelling this way gives us an opportunity to make a positive impact on communities and places we are travelling to. It teaches us empathy, patience & appreciation.
There is no clear formulae for finding local experiences. An open mind, curiosity and keen observation can be very helpful. Sometimes it happens by chance and other times you have to work towards it.
Get the local scoop – The best case scenario would be if a local friend or a contact can show you around, but usually this is not the case.  Perhaps you know someone who has travelled there before or someone who lived there previously.  Get hold of that someone and get all the information you can on places to see, things to do, food to eat etc.
Know your destination – Gathering information about a destination is usually the first step for me, even before I approach a local friend or a contact. Having done some research helps me ask more thoughtful and specific questions to my local friend. Focus of my search would be to find what is unique about this place or community living there? I try to read up on history , socio-political situation, festivals, regional food, local industries and livelihoods. I would start with Wikipedia and Wikitravel and then move on to other sources like travel blogs and magazines. If I find something interesting then I'll probe deeper.
Get chatting with locals –  Often travellers are hesitant in starting a conversation with locals. There is no need for hesitation, real travellers realise that people are extraordinarily similar the world over. Get out of your comfort zone and make the effort to strike a conversation. These conversations can sometime give you the best leads. Travelling on a train is a great way to meet locals in India, you have plenty of time to chat. Eateries or tea stalls are also great places, specially if it is frequented by local community. I've also found barber shops to be great place to meet people. If you keep a smile on your face and be polite to everyone you meet, your chances of finding leads to local experiences increase.
Learn few basic phrases in the local language – If you are travelling to India from another country learning few useful phrases in Hindi can go a long way. It shows people you've taken the effort to learn their language, and it helps you communicate more effectively. This blog post should give you a good start with Hindi (click here)
Do not rush – Sometimes travellers have a tendency to cram a lot into their plans. The thought usually is that "We may not come here again so might as well see all there is to see". Covering multiple destinations in the limited time, which often means less time to explore each destination. In India because of the poor infrastructure travelling between destinations takes up a lot of time, covering multiple destinations in short time will leave you tired and frustrated. If you have limited time you will be wise to prioritize your destinations and immerse yourself in each of them. Give yourself time to observe and soak in the energy of the place. Having spare time will also allow you to add an experience you previously had not planned for, something you might have discovered once you got to the destination. So please don't rush give yourself enough time to experience the destinations that you've picked.
Try staying at a Heritage Property or a Homestay –  Heritage properties usually have a lot of character reflecting local architecture and culture. Each room tends to be different because the property was not originally built to be a hotel. To keep with the heritage theme they also ensure local food is available on the menu. Homestays are great because they are usually run by families, and sometimes are located within a farm or a plantation.  With picking a Heritage property or a homestay you have to do some due diligence to see if it is an authentic one, there are a lot of fake ones out there.
Use services of a specialist tours and activity provider –  Avail services of a specialist operator who can arrange local experiences for you. For instance Vayable connects you with local individual hosts who offer variety of offbeat experiences. Viator and GetYourGuide are marketplaces that allow local operators list their offerings on the platform. At Travspire we curate experiences that are local and offbeat, these experiences can be booked standalone or as part of multi day getaways.
This article is not meant to preach on how to travel, rather a reflection of authors approach to travel. If you enjoy local experiences like the author then please share your thoughts with us.  Do you have any other tips or ideas you can share with us?  Please drop them in comments section below