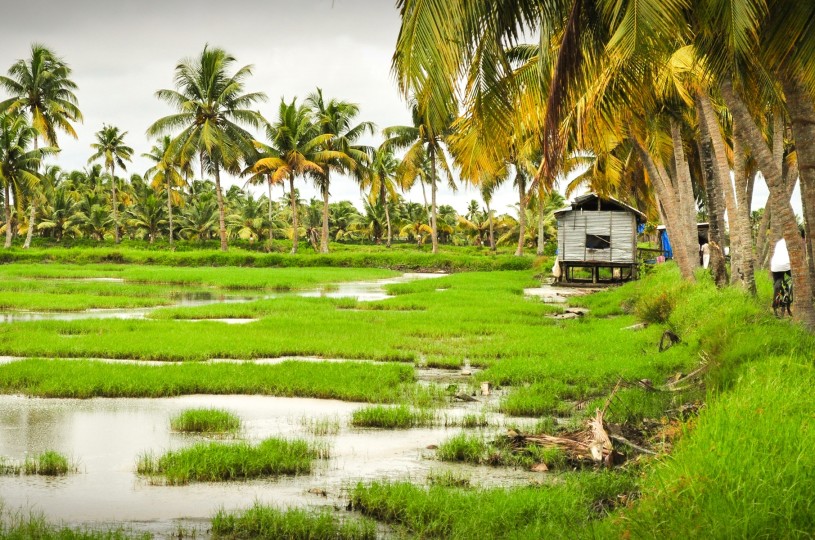 By Vaman Kamath
I clearly remember the shop owner serving us a dirty reused whisky bottle filled with what looked like watered down milk. The 1-liter container, costing only 50 rupees (about USD 1), sat there in the middle of our table.  We both stared at it and laughed. It only added to an already surreal moment, as we sat there surrounded by water and palm trees on all sides but one.
My favorite local secrets to uncover usually involve food. A recent trip to Kerala was no different. The plan was to explore Fort Cochin with Arjun, one of the Co-Founders of Travspire. Before heading out, I had seen an episode of "No Reservations", where Anthony Bourdain had gleefully devoured all sorts of street food in Cochin and hung out at a toddy shop (toddy is an alcoholic beverage created from the sap of a palm tree. It's normally served in small shacks and accompanied by spicy fish). I was determined to do both things but to my surprise I couldn't find information about either of them online.
Within a few hours of exploring Cochin, we were informed that street carts had been outlawed a few years back. I held out hope for a brave street food vendor operating on the black market but I knew that this was most likely just wishful thinking. My attention immediately shifted to trying to find a toddy shop.
So the next day we set out into backwater country in search of a toddy shop. For those that have never driven in the backwater area, imagine a sheet of white graph paper. The blank white parts of the sheet represent areas filled with water. The blue lines represent the endless rows of parallel dirt roads that stretch from one side to the other. Within this system of roads, we were looking for a tiny wooden shack.
We searched and searched. Every road looked exactly the same; water on both sides and palm trees in the distance. I was starting to lose hope. Arjun could tell I was starting to feel glum. Then we saw it.
A thin footpath extended from the main road into the middle of the water. At the end of the path sat a tiny wooden shack surrounded by water on all sides. We energetically walked down to the shack and took a seat in one of a few tiny wooden booths.
Within a few minutes, we were drinking the milky toddy out of a reused glass whisky bottle. The toddy was as refreshing as it was delicious. Apparently, toddy that's been sitting around can become quite sour but this batch was so fresh. It tasted like fermented coconut water.  The server brought us spicy fried fish and tapioca balls, which complimented our beverages perfectly. We even had entertainment, as the fishermen sitting next to us were singing songs in Malayalam. I sat and smiled.
The most memorable travel experiences are those transcendent moments when we're able to see and experience the world in a new way. When we're given access to an entirely new perspective. Visiting the toddy shop was one of those moments. Arjun and I sat for a while, sipping on our toddy and marveling at the calm water and dancing palm trees that extended into the horizon.
Quest for experiences such as these inspires us to travel.  We were so moved by this experience that we decided to make this accessible to our guests.  On our backwaters village tour, we take you to a toddy shop just like the one described in this article.  So pack your bags and head to Kerala to experience this!