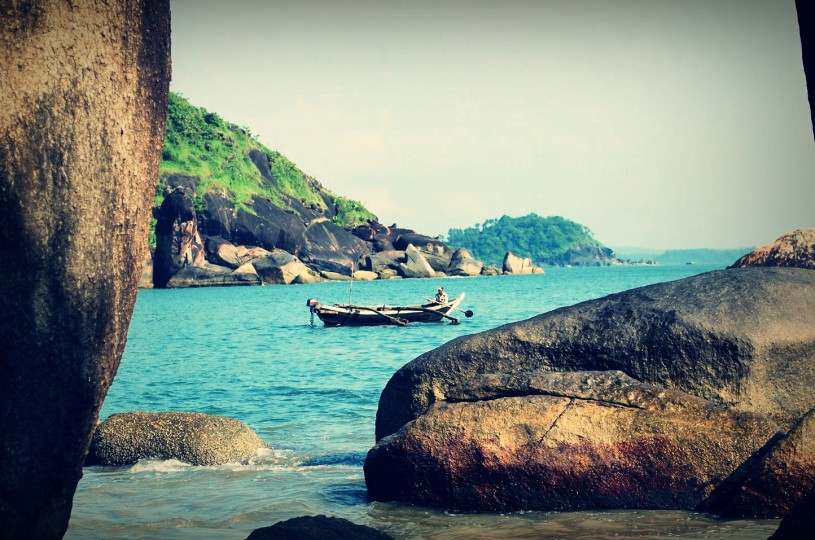 by Ami Naik
Given that Travspire has just launched experiences in Goa, I thought it would be fitting to share stories of some of my own travels there. During my two years living in India, I had been to Goa many times, but there is one day that stands out as the very best.
I was traveling with a group of friends on a last minute weekend trip from Bangalore to South Goa (Palolem Beach) to celebrate a  good friend's birthday. We had arrived in the day before, had relaxed on the beach and were ready for adventure on day two of our getaway.
Not knowing our options, we strolled along the beach and chatted with a few locals. We were directed to a guide who told us that he could take us on a boat ride for the afternoon. My friends and I decided to go along for the ride with very low expectations and mostly because we lacked any other alternative.
Our guide took us out on the water and after traveling for about a half hour, we arrived on a totally secluded island that had one of the most pristine beaches that I had ever seen. He dropped us off here and we swam and sunbathed for the entire afternoon. It felt like we were privy to one of Goa's treasures that day.
We were feeling very satisfied and decided it was time to head back. On the boat ride back, as we watched the sunset, we looked around and realized that dolphins were swimming all around us. In addition to the picturesque scene, the air was filled with the songs of the fishermen we passed as they were out for their last catch of the day. It was the perfect end to the perfect day.
I felt like I experienced Goa in a way that I never had before on that trip. I was never able to recreate that day on my various other travels to Goa. However, that day I learned that traveling is about letting go and completely being open to let days unfold as they may. In fact, you often experience the most incredible adventures when you least expect them.
Hopefully we will be able to find this tiny island once again, so that other travelers can take in its peacefulness and beauty. But until then, we hope to help be part of many other fun adventures in Goa. Stay tuned!